Posted in
Regular Posts
and tagged with
faith
,
Isaiah 59:1-2
,
Luke 1:37
,
Matthew 21:22
,
prayer
,
praying
,
promise
,
will of God
on 11/28/2017 04:49 pm by admin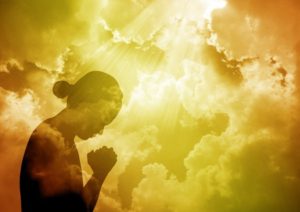 "And whatever you ask in prayer, you will receive, if you have faith."      Matthew 21:22
The minute I said it I was convicted. In a prayer I started with "Lord, can you please…"
I just asked God, "can" He do something? Immediately, I knew He could. The real question to be asked is, "Will You?"
In this one little word during prayer we are faced with a lack of faith. Luke 1:37 says, "For nothing will be impossible with God." When a prayer request starts with the word "can," the faith behind it is small.
A mistake we might make, in knowing that God "can" do anything, is believing he "will" do whatever we ask.
Recently, I heard prayer defined as "asking God to do what He has already promised He would do."  Thinking about what God has promised in His Word gives us plenty to pray about, and for. It also puts some limits on what we might think about praying for.
The "can You" prayer was going to be about some relief for a person experiencing some difficulties in life. As I was convicted about the word, I also wondered if this was going to be a prayer in the will of God. First, as the pray-er I must consider whether God should answer my prayer? Is my own faith strong and my behavior godly, that God would even listen to my prayer (Isaiah 59:1-2)?  Secondly, are these difficulties something God is using in the life of the one I am praying for, so that I should pray for God to use it rather than remove it?
Praying in the will of God, will want God to do as He wills, because that is what is best for the one for whom we are praying.
As many prayers prayed before me (and from me) come back to mind, there have been many times when we try to instruct God. "Just bring a beautiful Christian girl into his life." "Give her this job, it is perfect for her." (As if God would not know better than we do what is the best for someone.)
In His grace, God is patient with us and reminds us, as He did with me, that He is perfectly capable of doing anything. The question is, "What 'will' He do?" And then, "Will we have the faith to believe that whatever He does, His will will be better than ours?"
Please follow and like us: