Posted in
Regular Posts
on 06/24/2017 09:11 am by admin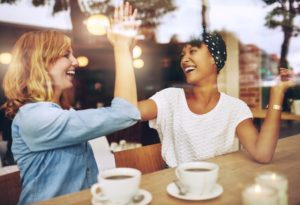 A friend loves at all times, and a brother is born for adversity.  Proverbs 17:17
Life can get hard. Troubles come. Apparently, it is a sure thing. In Job 5:6, he says, "For affliction does not come from the dust, nor does trouble sprout from the ground, but man is born to trouble as the sparks fly upward."
There have only been a couple of times in my life when I felt as if there was real trouble. One was when I was hit by a car as a pedestrian and the other was when our son was on the receiving end of a fork in his left eye.  (We have seen the miracles God works through the practice of skilled surgeons).
During both of these, and many more minor times of trial, friends came out of the woodwork to help us. Some came again and again, some kept in regular touch with us from afar, and some backed off because they did not know what to say or do that would really help.
Recently, I was studying our key verse, Proverbs 17:17 at the top. The last phrase of the verse has always puzzled me. I had been taught that the verse is saying that a friend is always around but, in times of adversity, your family is more reliable and are there for such hard times.
For more perspective, I decided to consult commentators John Calvin and Matthew Henry – who, indeed, had a different view.
What both Calvin and Henry said, that makes so much more sense to me, is that a (true) friend loves at all times. They will not be absent when life gets hard. Then, once they go through those difficulties with us, they are a family member born out of the adversity.
We see a true friend's loyalty and reliability in times of adversity and we come to treat them and trust them as family.
Both of my incidents were well over twenty years ago. What I see is that those who stuck with us in our adversity are those who are still our closest friends (and some of those are blood relatives). They are people we trust and that we know we can count on all the time.
It makes me wonder if I have "been there" for others. Am I someone that others can count on (not looking for responses as only the Lord's opinion matters in the end) when life gets hard?
I know this is not earth-shattering, new news to anyone, but if we are to take in the whole counsel of God, are these not things we should occasionally consider so that we don't miss any opportunities to obey God in all that He expects of us…especially with one another and loving our neighbors?
So then, as we have opportunity, let us do good to everyone, and especially to those who are of the household of faith. Galatians 6:10
Please follow and like us: