Posted in
Regular Posts
on 08/18/2017 08:51 am by admin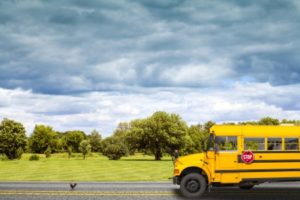 "If you give them an inch, they will take a mile."
Reading, writing, social studies, and arithmetic. That is how public schools started.
Teachers knew children couldn't sit in a chair all day, so they allowed them to go out and play.
Go out and play got a little unmanageable as the schools grew so they decided to organize the play time and call it gym class. After all, we need to be concerned about their physical health as well as their intellectual education.
Somewhere along the way (I am not a studied educational historian), text books  started revising history, leaving out parts "they" thought gave too much credit – or blame- to the "wrong" crowd.
Then, we allowed them to start teaching "health education." Before we knew it "health" included birth control methods and sex without limits. ("Well, they're going to do it anyway.")
As Christians we sat back and have allowed these changes to be made as we have continued to send our children to the public schools. Even if we (I did it, too) have voiced our concerns, we still sent the children when the decisions were made against God.
This week I went to a "protest" of the Reading School District's consideration of a Planned Parenthood in the high school. There are 17,600 Students in the district. There were fewer than forty people there to ask the school board to stop the Planned Parenthood from having an office in the school.
We have given them the inch(es), and they are taking the mile.
So, who are "they"? Why does this make me so unhappy from a biblical perspective?
"They" are the state and the state schools. "They" are creating the most ungodly, unbiblical environment in which to place a child.  "They" say there are no rules except the ones "we" set. "They" repeatedly imply that parents do not get to teach their children values, laws, morals, or consequences ("they" attempt to eliminate consequences – hence, an invitation to Planned Parenthood to be on site.).
In God's Word, He never mentions "the village" raising or educating children. He puts that responsibility squarely on the backs of the parents.
You shall love the LORD your God with all your heart and with all your soul and with all your might. And these words that I command you today shall be on your heart. You shall teach them diligently to your children, and shall talk of them when you sit in your house, and when you walk by the way, and when you lie down, and when you rise. (Deuteronomy 6:5-7)
See also, Psalm 127:3-4 and Ephesians 6:4.
It is the parents' responsibility to raise children to love and fear God, to teach them His laws, and to pass on the faith. No one else is going to do that – especially not the state who wants to be god to its people.
Let's be clear:  They haven't taken the mile.  We have given them the miles, inch by inch. Is this the environment we want our children to spend 7 or 8 hours in per day?
May God help us to fight for the spiritual, as well as the physical, lives of our children.
Please follow and like us: