Posted in
Regular Posts
and tagged with
Birthday
,
Christ is King
,
Christmas
,
Christmas presents
,
Emmanuel
,
family
,
priorities
,
Proverbs 15:16
,
sin
,
worship
on 12/29/2017 01:26 pm by admin
3 Priorities for Next Christmas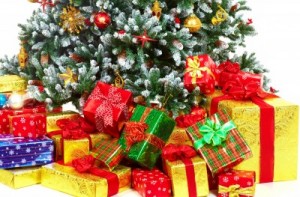 Better is a little with the fear of the LORD than great treasure and trouble with it. Proverbs 15:16
So much emphasis is placed on gift giving at Christmas! It has been a source of uneasiness for me when I hear people say, "Well, he lost his job, so they won't be having much of a Christmas this year." Or, "We've had so many major expenses recently that our Christmas just needs to be small this year."
In the world, over the last three or four weeks, I cannot imagine how many times someone has asked a child, "Are you all ready for Santa to come to your house?"
When people talk like this, it is apparent that the gifts are what Christmas is all about. I understand that for the world, and especially the children, the gifts are what it's all about.
This should not be so for the Christian. We are to be in the world, but not of it.
As Christian parents, how can we prevent this thinking from overtaking the next generation? What priorities should be handed down?
I would suggest starting with these:
Christ is King. I applaud those families who truly treat their celebration as a birthday party. Whether or not we absolutely know that December 25th is the day that Christ was born, let's celebrate His birth as our top priority. Teaching children the truth about His birth is a basic tenet of our faith. And, like all birthday parties, He will be our center of attention.
Jesus came to save us from our sin. We like to use the Wise men's gifts as our excuse to give gifts. No problem there. But, the passages regarding the birth of Christ say that He is "Emmanuel, God with us," and that He was being sent to "save us from our sin." Do we include these truths in our discussions? The whole history, in all its detail, is important.
God chose to send Christ into a human family. His earthly parents made a bed for Him and they considered Him in every decision. What are we teaching others about the importance of family? I am well aware that not everyone has a good family or, perhaps, any family at all. How could we, as the Church of Jesus Christ, be strengthening our own families and inviting those who need to see a functional family into one that will embrace them? Are our own children being taught that family is a high priority in God's plan for man?
Christmas is a day in the year when we can teach by how we live. Christ is King over all of life.  Therefore, He should be the honored One in our Christmas celebrations. Is His sacrifice for our sin even mentioned as we look at why God sent Him? And, as we look at the place of family in His life, will we examine who we have prioritized in our own lives?
Christ the King reigns over all the earth (1 Chronicles 16:31; Psalm 97:1).  If that is outwardly true in our homes, He will be more important than the gifts.
Please follow and like us: