Posted in
Regular Posts
on 09/22/2017 11:50 am by admin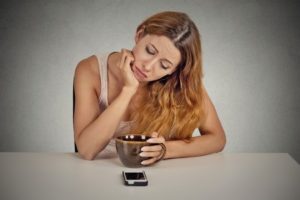 …do not be anxious about anything, but in everything by prayer and supplication with thanksgiving let your requests be made known to God. Philippians 4:6
We have friends waiting for news from their family in Puerto Rico since Hurricane Maria hit. I have not talked to them but it appears (on Facebook) like there is no way for them to just call and see how they are.
By now they have a general idea of the situation, but not the specific news they are looking for.
They wait.
We live in a "get your news fast," and a ""you don't have to wait, we'll ship it overnight," world. If friends don't answer a text or email within a few minutes, we wonder what on earth they are doing.
But, there are things we have no power over and we have to wait – like hurricanes and earthquakes.
Philippians 4:6 (at the top) assures us that we can calm our anxious thoughts by praying for our needs and being thankful. Considering the situation my friends are facing I was wondering what they might thank God for as they make their supplications for their family.
Knowing some of the experiences – and the abiding faith – of the family members, I am sure they have plenty to thank the Lord for in what He has brought them through in the past. The past faithfulness of God is reason to trust Him with our future.
It is much easier to trust God when we have experienced His faithfulness. Isn't "faithful" synonymous with "trustworthy?"
Twice the Psalmist (David) relates waiting with courage. It is a courageous thing to await news, especially when that news has the possibility of being devastating, trusting God so much with the outcome that we proceed with what has to be done.  Waiting for God also takes strength, strength of faith.
Wait for the LORD; be strong, and let your heart take courage; wait for the LORD! Psalm 27:14
Be strong, and let your heart take courage, all you who wait for the LORD! Psalm 31:24
Something I know about these women is that for years now they have been building their faith. They did not wait for the hurricane to hit to be seeking the truths of the Word of God for what they should do and how to respond to difficult situations.
I am sure that the physical devastation has them concerned for their family members. I am just as certain that they know that is minor compared to the number of people around the world right now who are being devastated by "natural disasters" who have no faith, no hope, and now, no homes.
Many people  are waiting for their physical lives to be put back together, not even realizing the depth of their spiritual needs.
How could we, the faithful people of God, be passing on the strength and courage that come from our faith, to those who are in need, no matter what "disaster" has come upon them?